G-Shock GW9400-1B Rangeman Black
Casio G-Shock
SKU:
GW9400-1B
|
UPC:
8.89232E+11
Call for best pricing: 1-800-486-3996
Casio G-Shock GW9400-1B Rangeman Master of G Triple Sensor *Authorized Dealer*
By: Casio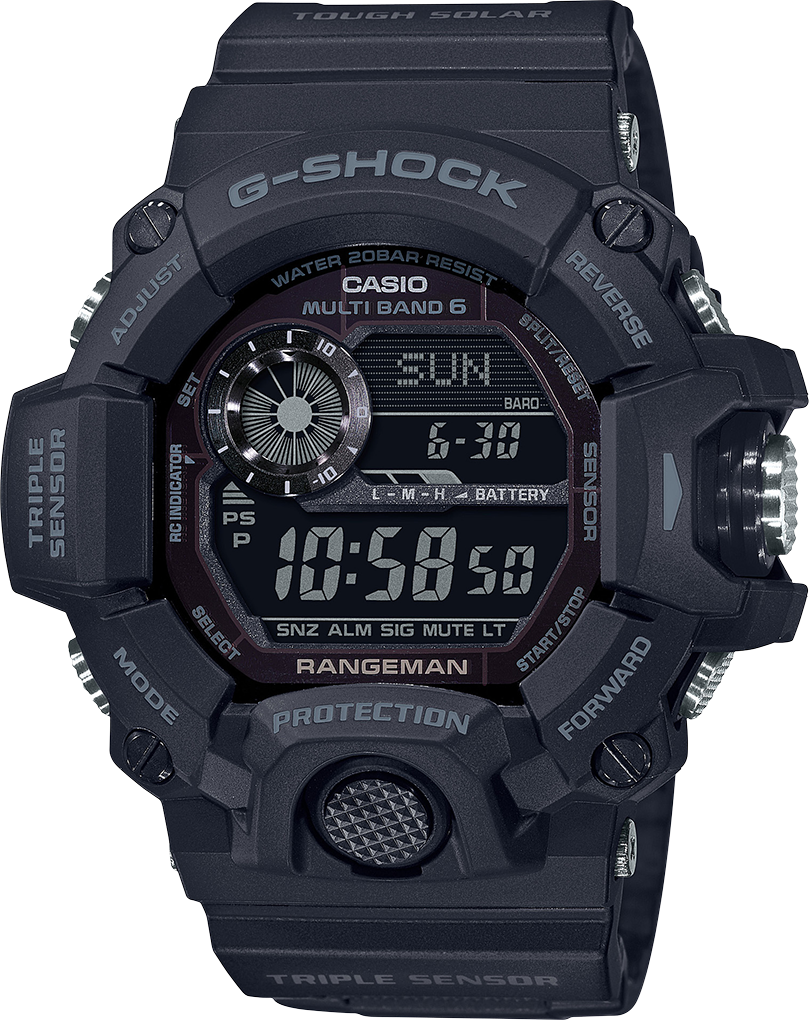 Shock Resistant

200m Water Resistant

Triple Sensor

Mud Resistant Case & buttons are sealed to prevent mud, dirt and dust from getting into the watch

Multi-Band Atomic Timekeeping (US, UK, Germany, Japan, China) Receives time calibration radio signals which keep the displayed time accurate Auto receive function (up to 6 times per day/up to 5 times per day for China) Manual receive function Signal: US WWVB, UK MSF, Germany DCF77, Japan JJY40/JJY60, China BPC Frequency: US 60kHz, UK 60kHz, Germany 77.5kHz, Japan 40/60kHz, BPC 68.5kHz



This is the latest model from MASTER OF G, the G-SHOCK series of watches designed and engineered for use by those whose work takes them into extreme environments scattered with rubble, dirt, and debris. The basic black coloring of this model further enhances the rough and tough look of the resin material and the MASTER OF G design. Base model is the RANGEMAN GW9400 with a time stamp feature that lets you record the current time in memory with the touch of a button.