G-Shock GM5600B-1 Stainless Black Edition
Casio G-Shock
SKU:
GM5600B-1
Call for best pricing: 1-800-486-3996
G-Shock GM5600B-1 Stainless Black Edition Steel Square Face Digital Watch
By: Casio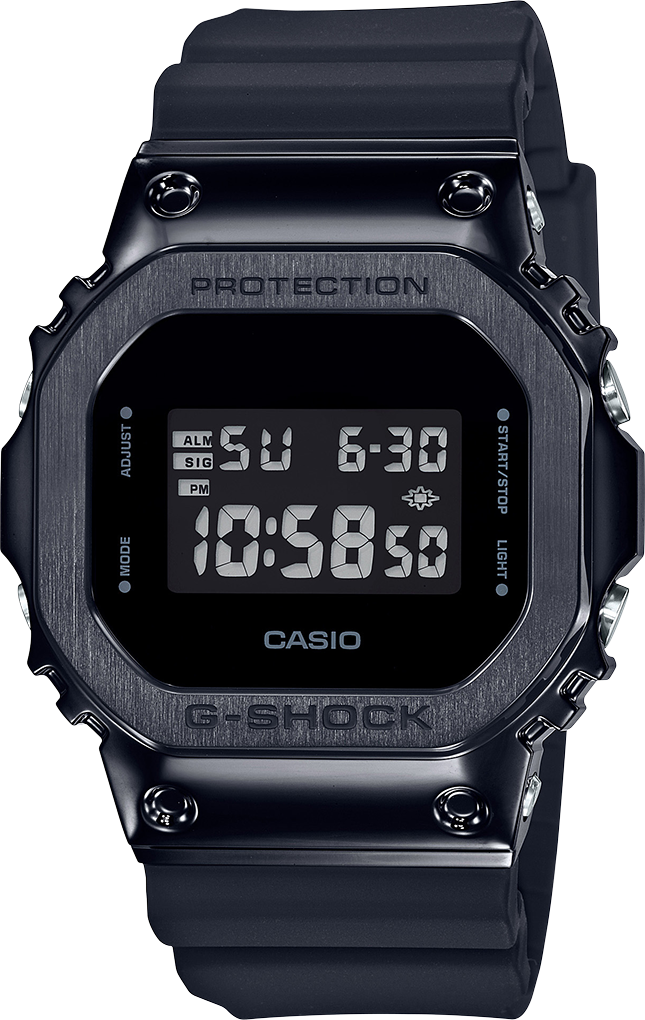 200m Water Resistant

Shock Resistant

Electro-luminescent backlight Afterglow

Flash Alert

Flashes with buzzer that sounds for alarms, hourly time signals

1/100-second stopwatch

Measuring Capacity



Introducing a new selection of models, that add metal parts to the design of the square-face 5600 Series G-SHOCK, the watch that has been revolutionizing personal timekeeping since 1983.

These new modules use resin for the case interior and stainless steel for the bezel cover, creating a look of elegance while maintaining light weight and a great fit to wrist. Light-on-dark LCDs further add to the overall chic look of these timepieces.

These new 5600 Series watches maintain the original G-SHOCK concept while improving overall timekeeping quality, designs, and comfort.