Casio G-Shock GBA800EL-4A Limited Edition Everlast Red Watch
Casio G-Shock
SKU:
GBA800EL-4A
Call for best pricing: 1-800-486-3996
Step count using a 3-axis accelerometer




Bluetooth smartphone link




Stopwatch with Target Time alarm
MORE DETAILS
1/100-second stopwatch
Measuring capacity: 00 00 00~59 59 99 (for the first 60 minutes) 1:00'00~23:59'59 (after 60 minutes)
Measuring unit: 1/100 second (for the first 60 minutes) 1 second (after 60 minutes)
Recorded data: Up to 200 records (measurement start month, date, lap/split times)
Target Time alarm up to 10 Target Time settings
12/24-hour format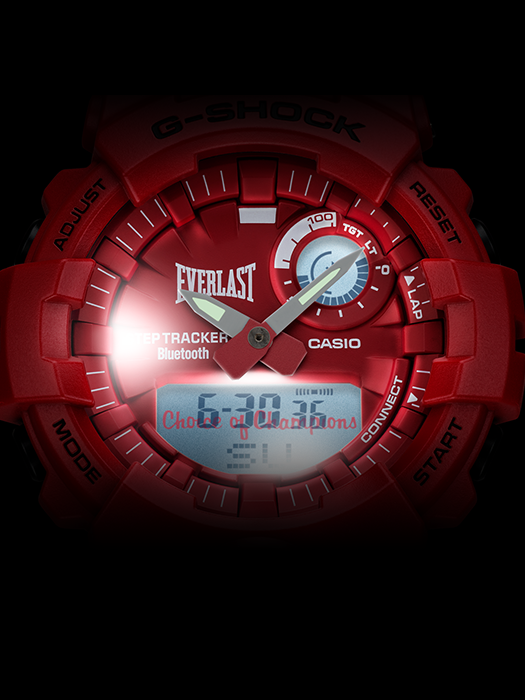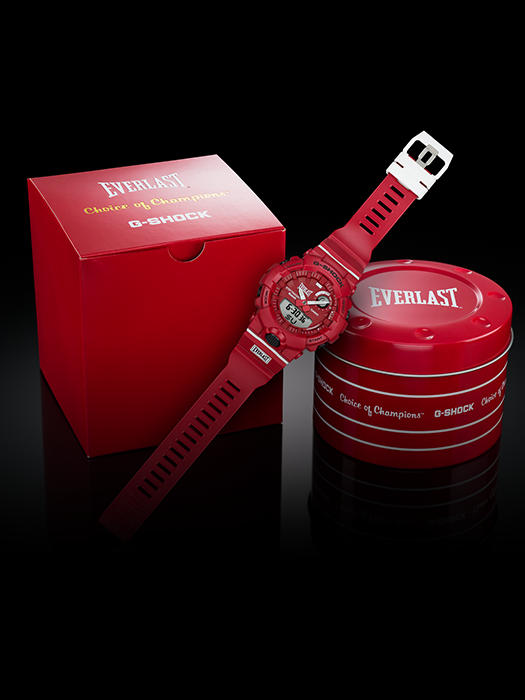 The new GBA800EL-4A arrives in a matte red reminiscent of boxing gloves, with the world-famous Everlast logo engraved on the case back. The distinguished logo also appears on the dial and band, with the model's LED backlight feature highlighting the brand's motto, "Choice of Champions" on the digital front display. The GBA800EL-4A is made with the modern fitness enthusiast in mind, equipped with a three-axis acceleration sensor to keep track of step count as well as walking/running pace. The digital display also shows the step count and hourly step graph, while the status indicator displays the target achievement rate.